Dramatically evolved AF performance
759-point full-area phase-detection AF
759 phase-detection points in a high-density focal plane phase-detection AF system cover approximately 92% of the image area, ensuring accuracy and unfailing focus in scenes where focusing might otherwise be difficult.
Electronic shutter flash sync + high-speed mechanical sync
Electronic shutter flash sync is possible thanks to high readout speed from the stacked CMOS sensor. All electronic shutter advantages are available at up to 1/200 s.
Tenacious Real-time Tracking
The AI-based Real-time Tracking automatically maintains accurate focus while the shutter button is half-pressed. Its subject recognition algorithm uses colour, pattern, and subject distance data to process spatial information in real-time at high speed.
Anti-flicker shooting with electronic shutter
This enables the blackout-free shooting, silent shooting, and other advantages of the electronic shutter without flicker issues when shooting under fluorescent, LED, or other flicker-prone types of artificial light.
Partially hidden face
Looking down
In dim light
Walking toward
Through glass
Capture the previously uncatchable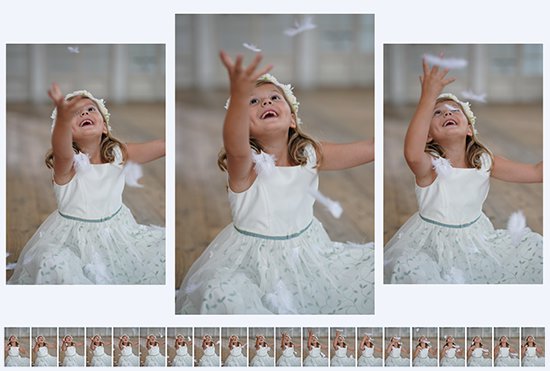 High-speed continuous shooting at up to 20fps
The groundbreaking full-frame Exmor® RS CMOS sensor and the BIONZ XR processor team up for 30fps* continuous shooting with AF/AE tracking. Stunning, high-speed performance and ample buffer let you capture the decisive moment.
Non-mechanical electronic shutter eliminates blackout with typical SLR mirror action. An uninterrupted view of the subject is available even during shutter release, with live-view capability and minimal display lag in continuous shooting. (A) Blackout-free shooting (B) Shooting with blackout
Track the action with an uninterrupted view
Up to 120 calculations per second for smooth AF/AE tracking
The high sensor readout speed of Alpha cameras allows up to 120 AF/AE calculations per second at the focal plane, even while shooting continuously at up to 30fps. Complex, erratic subject motion is tracked with higher precision than ever, and exposure can be automatically adjusted even through sudden brightness changes (1) 120 times/s. AE/AF calculation (2) 30fps (3) Frames
"High Resolution Camera" without mirror guarantee sharp images by avoiding Mirror Shock, Shutter Shock and Camera Shake. The image processing system has evolved to deliver high resolution and low noise throughout a wider ISO range. The camera depicts the mood of every scene's surroundings as well as the texture of details.
Enhanced eye AF and resolution
Make a huge print, or display all the intricate details of an image on a high resolution TV / monitor or on the web. With 4K TV screens and monitors already hitting mainstream and with 8K devices on the horizon, we can see that the future technology is clearly in favour of higher resolution cameras. When stores showcase 4K TV screens today, they load special footage that was captured with high-resolution cameras to showcase the intricate details that a 4K TV screen is capable of displaying. So high resolution cameras automatically imply higher amount of details in images and video footage.
Enhanced image stabilisation
Thanks to the enhanced 5-axis in-camera image stabiliser, whenever you want to move and shoot freely, you can rely on high-resolution performance and mobility, in order to concentrate on the subject without worrying about various types of camera-shake blur.
5-axis optical in-body
image stabilisation
New stabilisation unit/gyro sensors/algorithms effectively raise 5.5 stops*. Five types of camera shake—angular shake (pitch/yaw), X/Y shift and rotational shake (roll)—are compensated.
*CIPA standards. Pitch/yaw shake only. Planar T* FE 50 mm F1.4 ZA lens. Long exposure NR off.
Shoot and record 4K movies with 5.8K* oversampling
In the Super 35 mode, approximately 2.3x the amount of data required for QFHD 4K is acquired through full-frame readout with no pixel binning, for beautifully imagery that is rich in detail.
*Available in Alpha 1
Seamlessly switch full-frame and APS-C formats
M and S size images have the same number of pixels in the full-frame and APS-C modes, so you can switch seamlessly between full-frame [M:M21] and APS-C [M:M21], for example, while shooting the same scene. [1] Full Frame [2] APS-C
High resolution and sensitivity with 15-stop dynamic range
The highly efficient noise-reduction processing delivers extraordinary resolution complemented by high sensitivity with low noise, plus approximately 15 stops of dynamic range at lower sensitivities for smooth, natural gradations from shadows to highlights.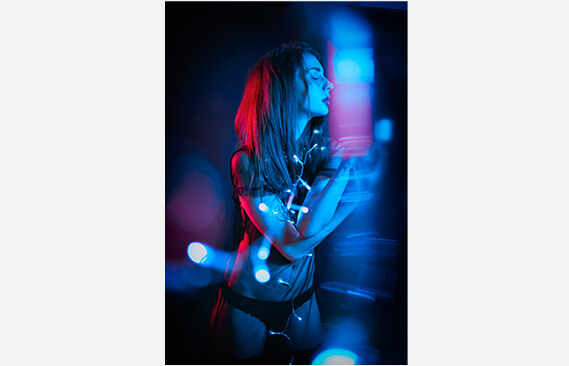 High sensitivity, wide dynamic range
The standard ISO range is 80–102400, which is further expandable to 40–409600 (80–409600 for movies). The dynamic range is an impressively wide 15 stops, for beautiful, true-to-life images without blown highlights. Together, the camera's high sensitivity and wide dynamic range expand your creative freedom during shoots.
Reducing noise in
high-resolution
images
Detail Reproduction and Area-specific Noise Reduction technologies maintain image details and cut noise. With highly effective performance in mid-to-high sensitivity ranges, you can shoot at high ISO with no concerns about noise and image deterioration.
4K movie recording at up to 120 frames per second
Alpha cameras offer in-camera 4K recording at up to 120 frames per second. Extraordinarily smooth 5x (max.) slow-motion imagery at 4K resolution provides the new expressive capability. In addition to supporting 10-bit 4:2:2 recording, this feature can be used with efficient Long GOP inter-frame compression.
Stunning realism with 8K 30p movies
The Alpha cameras can offer up to 8K 30p XAVC HS recording with 8.6K oversampling for extraordinary resolution and realism. Combined with superior AF, gradation and colour-reproduction performance, 8K resolution brings the world to life. 8K footage is also ideally suited to flexible 4K editing.
Full pixel readout without binning for high-res 4K
Full frame and Super 35 formats can be selected for 4K movie recording. Full pixel readout in the Super 35 mode (approx. APS-C 16:9), without the need for pixel binning, makes it possible to condense approximately 2.3 times the amount of data required for 4K movies, resulting in high-resolution, high-detail 4K with minimal moiré and jaggies.
16-bit RAW output
Get 16-bit RAW output to an external recorder via HDMI for maximum post-production flexibility. Full-frame 4332 x 2448 16-bit image output easily covers 4096 x 2048 DCI-4K, with a choice of frame rates (59.94p/50p/29.97p/25p/23.98p) and colour spaces. It is also possible to output RAW via HDMI while recording XAVC HS 4K, XAVC S 4K, or XAVC S-I 4K to internal card media. Proxy recording is also available.
Effective heat-dissipation for extended recording
A newly developed heat-dissipating structure keeps image sensor and image processing engine temperatures within their normal operating range, preventing overheating while maintaining compact body dimensions. This makes it possible to record 8K/30p or 4K/60p videos, or 10-bit 4:2:0 video continuously for more than 30 minutes.
Breathing Compensation for consistent angle of view when focusing
Focus breathing is any change in a lens's angle of view that corresponds to changes in focus. Sony's original Clear Image Zoom technology is used to automatically maintain a consistent angle of view, for more movie-like focus transitions. This feature can be used in conjunction with Active Mode image stabilisation to shoot stable, consistent imagery.
S-Cinetone for that expressive cinematic look
S-Cinetone is the same colour matrix that produces the highly regarded FX9 and FX6 colour and skin tones. Based on technology acquired through development of Cinema Line cameras such as FX9, S-Cinetone delivers natural mid-tones that are essential to healthy-looking skin colour, plus soft colours and gorgeous highlights.
S-Log3 and 10-bit HLG deliver extra depth
The S-Log3 gamma curve makes it possible to achieve 15+ stops of dynamic range, while the S-Gamut3 and S-Gamut3.Cine colour gamut settings make it easy to match Alpha camera footage with footage shot on the VENICE digital cinema camera, PXW-FX9, and other professional camcorders.
Light weight &
Compact Body
Convenient companion
Alpha Cameras are smaller and lighter than comparable DSLRs
The saying in photography is that the best camera is the one you have with you. With its compact size and light weight, the alpha cameras compares favourably to heavier DSLRs.
Vari-angle LCD monitor for greater freedom when shooting
The large, side-opening 3.0-type 1.03-megadot touch-panel LCD monitor offers ample brightness for clear viewing in outdoor settings, and its 3:2 aspect ratio makes efficient use of the display area. The vari-angle mechanism allows flexible positioning and framing for handheld shots, gimbal-mounted or documentary-style self-shooting, or very low ground-level shots.
Still/Movie/S&Q dial for quick access to hybrid capabilities
The hybrid alpha cameras come equipped with a dedicated Still/Movie/S&Q dial to instantly switch between movies and stills. The dial switches the menus, functions, and custom settings of various controls between still and movie mode, and settings such as aperture and shutter speed are also maintained separately for stills and movies.
Image Sensor
Processor
Tomorrow's lenses today, from Sony
New CMOS sensor for imaging excellence
High sensitivity, a back-illuminated configuration, gapless on-chip lens architecture and other Sony innovations deliver stunning images in a wide range of photographic situations. Standard ISO range is ISO 100-51200, expandable to ISO 50-20480017 with minimum noise.
*No. 1 image sensor manufacture for digital cameras and video recorder.
*Based on sony research - April 2017 to March 2018 (over 50% market share)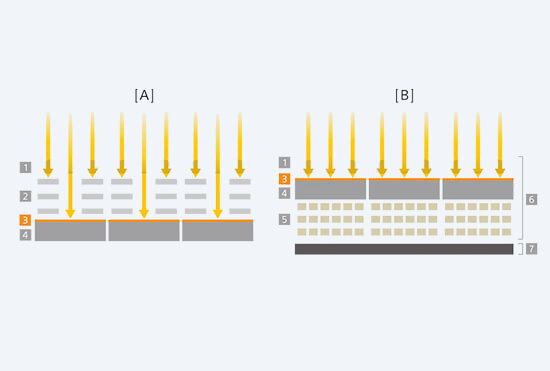 Technology for high-quality images
Use high-quality imaging that unites all available image sensor technologies - including back-illuminated structure and gapless on-chip lens architecture.
[A] Conventional front-illuminated structure
[B] Stacked back-illuminated structure with integral memory.
(1) Gapless OCL (2) Aluminium wiring layer (3) Light receiving surface (4) Photodiode substrate (5) Copper wiring layer (6) Pixel area (7) Stacked layer.
Advanced BIONZ XR engine boosts speed by up to 8x
Processing latency is minimised while image processing power is dramatically increased for extraordinary image quality. User interface, network, and file management processing is distributed so that fast, stress-free control response is maintained regardless of real-time processing load.
High corner-to-corner resolution
Uncompressed 14-bit RAW format is supported, and this format or the current compressed RAW format can be selected as required. Uncompressed 14-bit RAW is a good choice in situations where the sensor's wide dynamic range and fine gradation reproduction will benefit the images being captured. (1) Image Sensor (2) Newly developed high-speed front-end LSI (3) 16-bit image processing
Tomorrow's lenses today, from Sony
Advances in camera performance and soaring creative ideals demand a new approach to lens technology. Lenses must evolve to remain ahead of the curve. With a clear vision of cameras of the future, Sony now redefines the lens. High resolution and appealing bokeh together at last, from the leader in imaging innovation.
Wide Range of lens options
Enjoy unparalled versality for today and tomorrow with 20 APS-C lenses and 50 full-frame lenses to choose from with your Sony E-mount cameras.
Terms and Condition
Features mentioned on this page are not specific to any model. They may not be available in certain models. Kindly visit https://www.sony.co.in/ to view the product specification for complete details.